About Us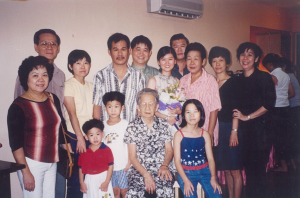 In 1960, Bao Yu started off helping out his father's stall (Old Long House Popiah). Every day, food preparation starts as early as 4am in the morning and operates until 6pm in the evening. From a humble start at Clifford Pier, 红灯码头 Bao Yu serve their culinary specialties:  homemade Popiah and Kueh Pie Tee.
After a brief hiatus during a renovation at Clifford Pier food centre, Bao Yu have being moving around to find a suitable place to ply their trade. From Singapore General Hospital to Jing Hua to Rocher.
A strong believer of authentic food, Bao Yu finally settled in an outlet, Bao Bao Popiah at Marine Parade Central. With over 40+ years of experience in the industry, her passion is to deliver the best Popiah to all customers.
So, are you looking for an authentic Singapore experience? Seek no more! Bao Bao Popiah truly delivers when it comes to delicious local delicacies. Their Popiah and Kueh Pie Tee is freshly prepared every day so that the customers can enjoy the rich tastes of 100% homemade dishes.